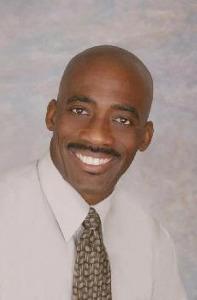 Lennox Alfred Broker Broker
Tel: | Email: [email protected]
Address: 2409 W. Stan Schlueter Loop. Killeen, Texas 76549 | Company: LONGHORN PROPERTIES | License ID: 444634
License ID:

444634
Tel

:
Email

: [email protected]
Company

: LONGHORN PROPERTIES
Address

: 2409 W. Stan Schlueter Loop. Killeen, Texas 76549
Lennox Alfred is the Designated Broker of Longhorn Properties and a full time REALTOR® in Texas since October 1995, he possess over 20 years of experience helping clients with all their real estate needs, whether it's purchasing their first home, selling, property management or investment. He remains passionate to the ideals of real estate and home ownership. Being retired military he understands the needs of the military family and has earned the Military Relocation Professional designation. A true professional that is always seeking to improve himself and provide the highest level of service to his clients, he has completed the Texas Real Estate Leadership Program (TRLP) the National Association of Realtors Leadership courses 100, 200, 300 & 400, and has earned the Accredited Buyer Representative (ABR) designation.

Lennox is the President of the Fort Hood Area Association of Realtors (2019-2020), is a member of the Texas Association of Realtors Property Management Committee, and Member Benefits Committee, and serves on the Board of the Central Texas Conference of the United Methodist Church, Center for Evangelism & Church Growth.

His knowledge, vast experience and continued passion makes him your ideal REALTOR® for the Central Texas Area.

Areas of Expertise
BUYER SERVICES
We're here to help you find the home of your dreams. With a team of experts guiding you every step of the way, our extensive knowledge and experience will ensure you have the best home buying experience possible.
how it works
SELLER SERVICES
We take the stress out of selling your home by providing a seamless experience from start to finish. Our team will put you in the best position to market your home and sell it for the highest possible price.
get our service
Reviews
"Longhorn Properties have been very helpful and keeping me informed on updates with my house. They went above and beyond to help me sell my house as well. The entire process went smoothly without issues or problems. I would recommend Longhorn Property to be the ones you ask to help you sell your home. Thanks Longhorn Properties for everything you have done for me and taking care of all my issues & concerns."

V/R
David Cosme
Lennox Alfred Message
Please let me know how can I help you.